THE IMPORTANCE OF CUSTOMER SERVICE IN THE SECURITY GUARD INDUSTRY
On site security guards have many duties and must wear many hats. Their job is not just to keep the premises safe from any security threats. Rather, they are also responsible for maintaining a cordial relationship with those whom they are protecting.  An effective security guard will be approachable and friendly to those who may need assistance of any kind. Sound customer service practices are a vital part of the skillset needed by security guards for a number of reasons.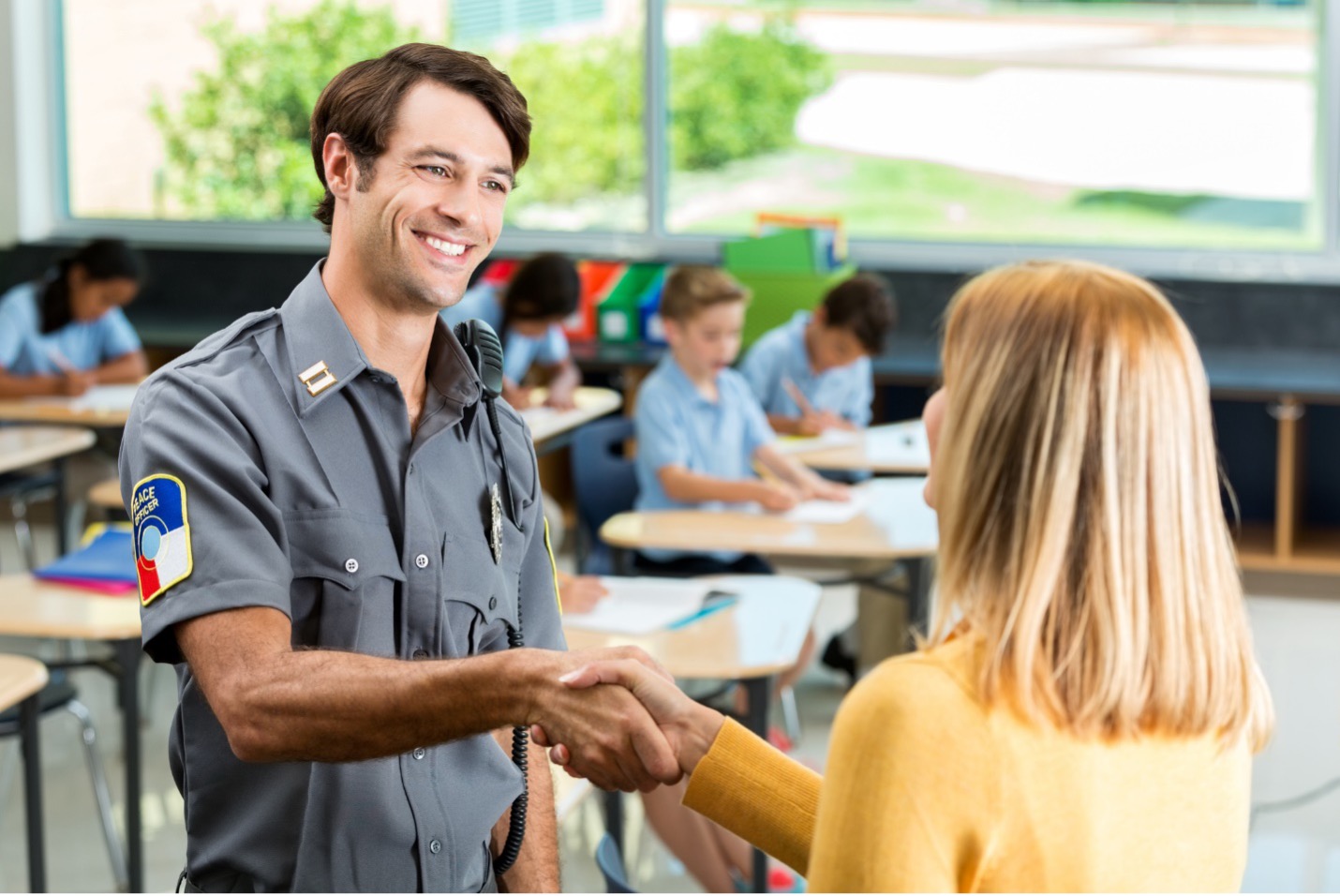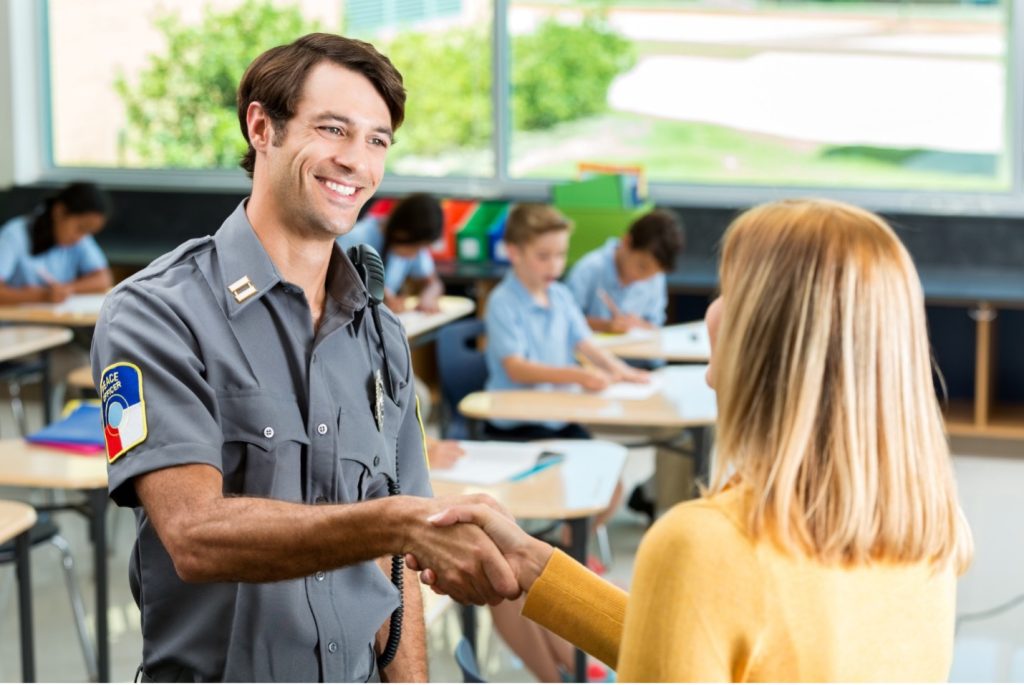 FIRST IMPRESSIONS
When someone enters your place of business, whether it's a store, an office building, or a warehouse, they will usually have their first contact with a security guard. If the guard is unfriendly, uncaring, or distracted with his phone or with conversations with a fellow employee, that will reflect badly on your business. On the other hand, if that security guard greets people as they enter with a cordial smile and perhaps a kind word, that will make a positive impact on your employees, customers, or visitors.
HELP WHEN HELP IS NEEDED
Many times, a visitor to your business will have questions regarding directions or some other type of assistance. The security guard must be familiar with the layout of your building in order to provide the information needed by the visitor. While providing directions may seem a simple task, the manner in which the security guard performs this service can leave the visitor with a confident feeling that will help to build the visitors overall impression of your business and foster goodwill.
EMPLOYEE ENGAGEMENT AND INTERACTION
In an office setting, it's not uncommon for a security guard to become familiar with the names and faces of the occupants of the building. If the security guard demonstrates good customer service skills by being professional but cordial and friendly, it can help to build confidence in the security team while helping to bolster employee morale. This will also help the guard to know who's coming and going in the building.
COMMUNICATION
A large part of good customer service has to do with developing strong communication skills. Security guards interact with employees and coworkers on a regular basis. A professional security guard must be able to effectively communicate with people at different levels of the organization, from the entry level employee to the president or owner of the company.
KEEPING CALM
Another part of solid customer service is to recognize when an issue is hot and understanding how to handle it. It could be an irate customer entering a retail store or a disgruntled employee creating some kind of disturbance. In these situations, the security guard, by remaining calm, can help to diffuse the situation by practicing de-escalation techniques, an important part of good customer service.
LISTENING
Security guards are often approached with concerns or problems. Part of good customer service is active listening. Active listening is the practice of preparing to listen, observing what verbal and non-verbal messages are being sent, and then providing appropriate feedback for the sake of showing attentiveness to the message being presented. This form of listening conveys a mutual understanding between speaker and listener. By practicing these listening skills, the security guard lets the speaker know that they have heard them, and they are prepared to help.
EMPATHY
Another component of good customer service is empathy. That is the capacity to affirm a customer's feelings and indicate that you can understand their frustration or pain — even if the problem was out of your control. In other words, empathy is putting yourself in someone else's shoes — understanding their perspective from their point of view. When presented with a problem, demonstrating empathy goes a long way toward assuring the customer that you fully understand their problem.
PROBLEM SOLVING
Security guards can be confronted with many different types of problems and being able to work through them is an important part of good customer service. If the security guard is able to thoughtfully work through an issue with an employee, visitor, or customer, it helps to instill confidence, and can give the individual involved a secure feeling, knowing that the issue can been resolved.
FINAL WORDS
The job of a security guard is not just protecting the building. On a daily basis, a security guard can be called upon to use a number of different skills, and good customer service is one of them. A security guard can make a good first impression on customers or employees, can communicate clearly with members of the public as well as employees of the business, and can instill confidence and promote good will.
Allstate Security is committed to making your security simple, quick, and efficient. We work with all types of businesses including government agencies, retail stores, hotels, restaurants, banking, construction, and many others. Our adaptable on premises guard and security patrol services allow our clients to concentrate on their core business. No matter what your security needs are, Allstate Security is here to help.
For more information about the services we offer, give us a call at 800-970-4841.