Our unarmed security officers are at the ready to protect your commercial or residential property throughout California. Their readiness stems from our strong training program as well as their own natural abilities that include professionalism, reliability and paying acute attention to details. Clients include retail centers, financial and educational institutions, healthcare facilities, government buildings and industrial, construction and manufacturing sites.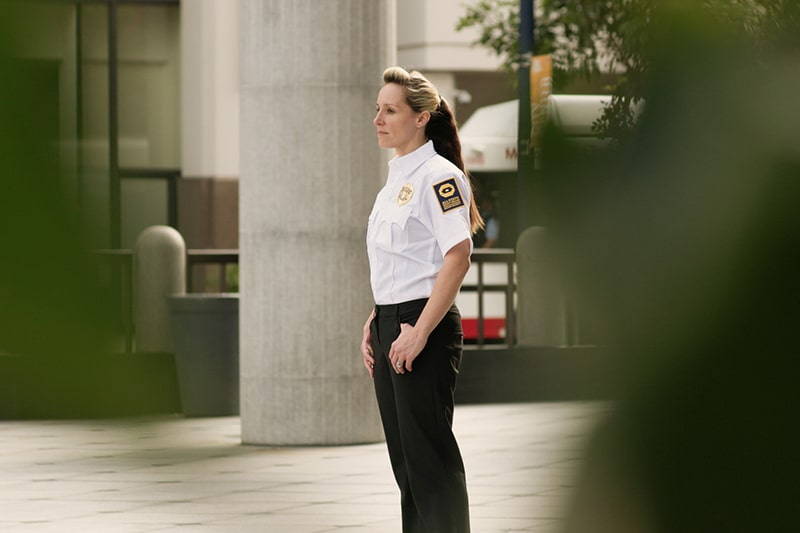 AllState security are available twenty four hours per day, seven days a week, making us accessible whenever the need arises.Every Officers keep a Daily Activity Report, Incident Report. These reports are completed in duplicate so that our supervisory staff can monitor the activities of each account. Daily Activity and Incident Reports are submitted to our clients on a daily basis. Serious incidents are reported at the time they occur.
Top-Notch Selection Process Produces Top-Notch Officers
To ensure AllState employs only the most qualified security guards, all candidates undergo a strict selection process. They must pass interviewing and testing from our senior professionals as well as rigorous physical testing. Our process gauges levels of physical strength, mental acuity, integrity, security proficiency and commitment and dedication to duty.
Quality Control as Way of Life
Quality control doesn't end with our selection process; we make it a way of life. AllState's impressive expansion can be linked to the personal attention we afford each client. Not only do we work closely with each client to provide the optimum number and type of security officers, but we remain in close contact to ensure our services continue to meet or exceed expectations. Each client is assigned an account supervisor who oversees a specific security team.