Private Security Services in WI, CO, & CA
Private security companies take safety to the next level. Private security services help ensure the safety and security of your property. AllState Security offers security services in Wisconsin, California, and Colorado. We'll help you understand the benefits of hiring a private security guard for your organization. We offer different types of security and customize each to your needs. Private security guards carry out detailed risk assessments to deter potential criminal activity and ensure our client's highest level of security. Contact us today for a quote.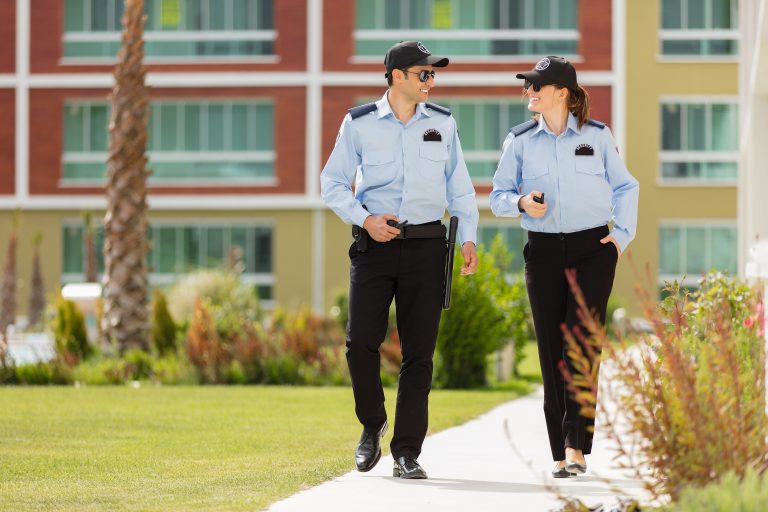 Fully Trained Professionals
AllState Security's innovative training programs put us in a league of our own. Our security staff is fully trained for your protection. We screen for the highest quality employees and fine-tune their natural talents with our training program. Private security services ensure top-notch, trained professionals protect you.
Security Technology Knowledge
Private security officers stay updated on the latest security technology. Our team is always updated on access control and surveillance equipment. A security officer must understand the latest alerts from security technology and know how to respond appropriately.
Handling Security Issues Efficiently
Professional security guards are your first line of defense in an unlawful invasion or breach of security. They are highly trained to handle security issues quickly and efficiently. Security officers understand how to prevent suspects from fleeing, respond to emergencies, interview witnesses, and inspect all areas for safety issues.
Security guards are always on their feet. Local police may need time to travel to a business to handle problems, while security officers are often on the premises. A security guard's presence can deter crime and help prevent injuries. They are constantly on alert for any problematic issues.
Sense of Heightened Security
A hired security guard gives the sense of heightened security with their badge and uniform. Employees can be more productive without worrying about security, while private individuals can enjoy life without fear. A security guard around your premises helps lower crime and encourages people to feel safe.
Contact AllState Security Services