Mobile Patrol Services in California, Wisconsin & Colorado
Mobile patrol is a type of security that ensures a property is secure without static coverage. Our mobile patrol security services provide ongoing checks of your property with our mobile patrol unit. We do everything from watching the premises to visiting the property randomly. AllState Security provides top-notch mobile patrol services to clients in California, Colorado, and Wisconsin. We'll explain in depth about our mobile patrol services. Contact us today to learn more about our security options.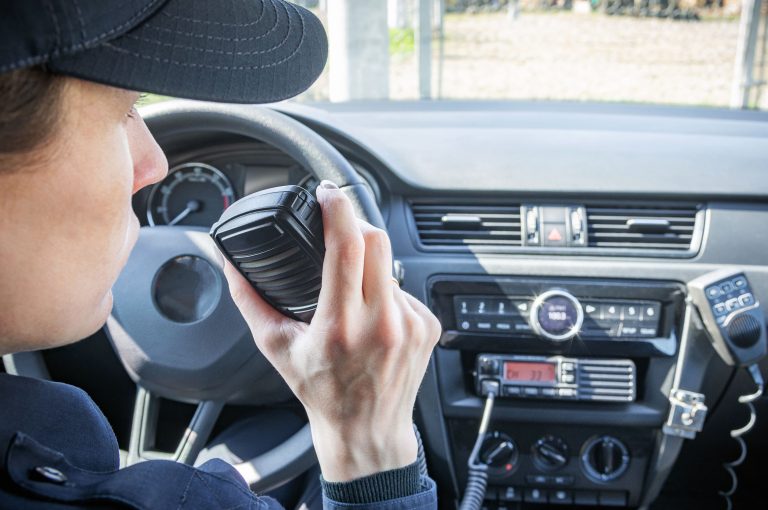 What Does a Mobile Patrol Officer Do? 
Our mobile patrol officers are typically responsible for visiting different sites in one shift. They are extensively trained to make quick and effective decisions. Some of a mobile patrol officer's duties include the following:
Strategically patrols properties for suspicious activity

Responds to activated security alarms

Removes unauthorized persons from the property

Locking and unlocking services

Supports other officers in an emergency event

Contacts local Authority in the case of unauthorized activities
How Can Mobile Patrols Protect My Business?
Mobile patrol security officers help keep your business and property as safe and secure as possible. The presence of a security officer is often enough to help prevent vandalism and boost feelings of safety. Mobile patrol officers and security alarms are highly effective in creating a secure environment. Crime does happen, so it's essential to have a trained mobile patrol officer on your side. We will take action to maintain the security of the property.
Benefits of Mobile Security
Mobile patrol officers help keep your property as safe as possible. Whether you need a patrol officer to look over industrial sites and plants or need a trained officer in a gated community, mobile patrol officers can do the job. Mobile patrol officers provide swift action if anything seems suspicious. They're trained to act on their feet in case of emergency. Mobile security officers can cover all types of locations, from strip malls and parking lots to warehouse facilities and construction sites. The most significant benefit of a mobile security guard is peace of mind. Mobile patrol officers offer a known presence on the property to help deter crime.
AllState Mobile Patrol's Strategy
We understand each client is unique, so we customize our mobile patrol services to each client. Our mobile patrols perform their duties tailored to the property's own set of post orders. We review and exceed the standards for security for each of our clients.
Contact AllState Security Today
When you choose us to protect your concert or festival from danger, you choose the safety and success of your event. With our team on your side, you will experience a smooth and safe environment in which everyone can have fun, including both guests and staff. Over the years, we have implemented the necessary security measures, including remote monitoring systems, to ensure that large groups of people are well-maintained. At the top of our priority list is the safety of everyone present. We take extra precautions to ensure that everyone attending to event stays safe and out of harm's way.