Cannabis Dispensary Security in WI, CO, & CA
Potential threats and security risks come with operating a cannabis dispensary. Break-ins and robberies are often associated with the cannabis industry. Dispensary owners must be able to trust a reputable security company to provide them with optimal security services. AllState Security explains the critical need for our security services in California and Colorado. The role cannabis security guards take varies depending on the seed-to-sale process and the business license. Since each processing stage has unique risks, cannabis security guards are trained for multiple situations. Learn more!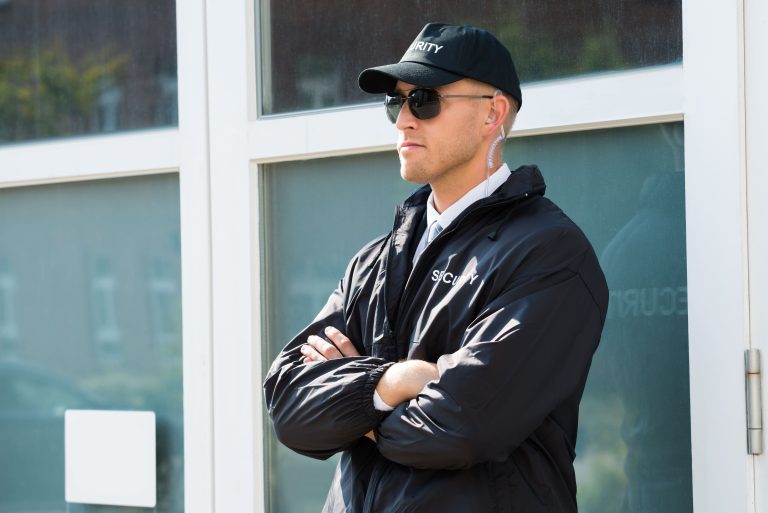 The Rise of Marijuana Dispensaries
Marijuana dispensaries are legal in many states and are only growing with the popularity of marijuana. These dispensaries often have a significant amount of money in their stores. So much money changes hands in most marijuana dispensaries that they are now on the same level as many banks and jewelry stores. It's critical to have a security officer to help with premise safeguarding.
Knowing your target is one of the most important parts of hiring a security team. It's critical to understand the most significant risk to your dispensary. This can include shoplifters, burglars, or cybercriminals. Most dispensaries are focused on stealing the products. The most significant dispensary security threats are:
Employee Theft – Internal theft is a large threat to a dispensary. A security guard should always focus on everyone, including the employees.

Physical Theft – Physical theft is not the most common threat but often has the highest value.

Shoplifting – Some customers will attempt to steal marijuana products from your dispensary.

Cybertheft – Hackers can get into the computer system and steal sensitive customer information.
High Demand for Marijuana
Security officers are a critical component of dispensaries due to the high demand for marijuana. Though dispensaries offer an honest way to purchase marijuana, thieves still target them for free marijuana products. It's a simple task for thieves to transport marijuana products because they are small and easy to hide. The demand for marijuana and the ability to hide the products makes dispensaries an easy target for thieves.
The Presence of Security Guards
Cannabis dispensary security guards give customers and dispensary owners peace of mind. The simple presence of a security guard in uniform with a badge offers a heightened expectation of safety. Customers often feel safer and at ease with security guards in their presence while shopping. The presence of a security guard can help deter potential shoplifters and criminals from committing a crime.
A security guard is committed to securing the property and protecting customers and employees. Security guards create a peaceful presence without fear, allowing for normal operation during business hours. This peaceful yet powerful presence can help deter crime. Security guards are responsible for monitoring the property and keeping an eye on everyone in the dispensary. They're focused on keeping an eye out for any potential issues. They physically deter criminal behavior, suspicious activity, and loitering to help keep people safe.
Security guards can always help manage the customer flow of a business. They can help verify customers' identification to access the retail area. Security guards are always there to help the customers know where to go in the dispensary. If customers are crowding an area, security officers can help with overcrowding.
From customer observation to watching every dispensary area, security guards are essential to the dispensary. Security guards can monitor the facility using video surveillance and walking around the property. Security guards are not typically allowed to access the cannabis, but they can always conduct external and internal patrols of the dispensary. It's critical for security guards to keep a vigilant eye on every part of the facility and every person in the dispensary.
What Type of Dispensary Security Is Needed?
We understand every dispensary may have different security needs. Your security needs vary depending on your state rules and your location. Dispensary insurance policies often outline the required details of security expectations. The needs of a busy dispensary in downtown Los Angeles will differ from the needs of a dispensary in a quiet Colorado area. We can help you choose the best security options for your specific dispensary.
Why Choose AllState Security for Your Dispensary?
AllState Security provides optimal security services for your dispensary. We understand the unique need for dispensary security. We've built a reputation for our high-quality training programs and professional officers. We're proud to say our protection includes a full slate of insurance. We maintain a $3,000,000 admitted company A+ insurance policy and worker's compensation insurance for managers in our employ. We do our best to ensure your employees and guests feel as safe as possible.
Contact AllState Security Services
AllState Security offers armed and unarmed security solutions for dispensaries. Our security officers provide trusted security services to help keep your employees and customers as safe as possible. They are extensively trained to help deter criminal activity and monitor for any potential issues. AllState Security Services understands all sizes of dispensaries are magnets for illegal activity. Contact us to see how our dispensary security services can help you today!