Allstate Security offers security solutions for all types of clients. We understand that all protective assignment are different, and we are capable of assessing threats and developing customized protection plans for our clients on an individual basis. Allstate Security has successfully provided security services to a number of high-profile clients, including corporate executives, entertainment figures and government heads of state.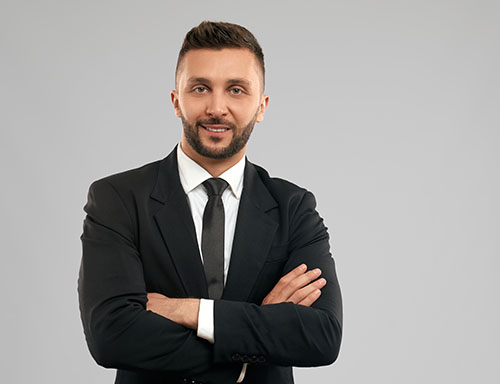 24/7 Executive Protection
Protecting clients from hidden dangers requires experience in the field and a trained eye. Although this level of protection was once reserved only for dignitaries, it is now commonplace among business executives at many different levels. In today's world, security is a concern not only for individuals who attend high-profile events or travel internationally, but also for those whose everyday activities make them vulnerable to risk.
Top-Notch Selection Process Produces Top-Notch Officers
When a client chooses Allstate Security as his or her executive protection firm, we will begin learning about the places the client frequently visits, as well as his or her lifestyle and background. Using this information, we will design an executive protection plan that will ensure the client's safety with as little interference as possible. We will also determine which threats the client is most likely to face so that we can include the appropriate provisions in the client's protection plan.
Quality Control as Way of Life
The State of California is home to a number of firms that offer security services to celebrities, politicians and executives. Here at AllState Security, however, we specialize in providing customized services to clients in the corporate and professional world, as well as those who need security services for personal reasons. With our team of skilled and experienced agents on your side, you can always count on reliable, discreet protection services. Whether you hire our team to protect you at the office, at home or during your travels, satisfaction is guaranteed. Our agents have been expertly trained, and they know how to recognize and prevent threats before they occur. Working with us, you can sleep soundly and know that you are safe.